Shopping Cart
Your Cart is Empty
Thank you for your business!
You should be receiving an order confirmation from Paypal shortly.
Exit Shopping Cart
Second Grade at a Glance!
Reading- For reading instruction, we'll use the McGraw Hill Reading Series. We will read a new story from our
textbook each week, which we'll use for comprehension, vocabulary, fluency, & more. Students will also
participate in small group reading instruction. We will utilize The Daily 5 to organize our reading instruction time.
Writer's Workshop- Our class will write every day! During writer's workshop, students will be invited to
write about topics that are meaningful and important to them. Each child will work at their own pace and
choose their own topics to write about. We will write a lot of "sloppy copies" before taking stories through the
writing process (revising, editing, and finally publishing).
Math- The math curriculum we use is Saxon Math. We will begin our day with "The Math Meeting" during which
we'll practice essential math skills using the calendar, a weather graph, a clock, and more. Later in the day we
will present the new math concept for the day. Students will be guided through written practice of this new
concept.
Social Studies- Students will learn all about their Community. They will study communities of the past
and present.
Science- We will study Plants, Earth's Land, and Matter. Students will read about concepts and
participate in hands on experiences.
Other Important Information!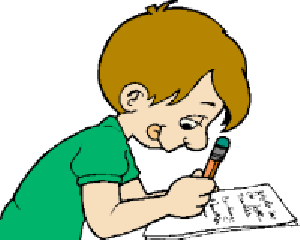 Star Binders- It is also a communication device between home and school. Make sure your
child cleans out their Homework Binder every night! Also, please check their behavior page
nightly so you know how their day went at school and then sign next to the appropriate day.
Lunch-Students have the option to purchase hot lunch or bring a cold lunch from home. Lunch menus
will be sent home at the beginning of each month.
Our class will be eating lunch from 11:50-12:30 everyday.
Student Behavior Memphis Elementary has implemented a Positive Behavior Support (PBS) Policy
which modles and teaches our students to make responsible, respectful, and safe behavior choices. This
begins by explicitly teaching our students the behaviors we want and do not want at every location in the
school building. Once the students know what behaviors are expected of them, they will be held accountable
for their choices.
I will be using a colored Clip Chart to monitor my student's behaviors and choices. Your child will have their own clip
that they will physically move up or down on the chart based on their behavior choices they make throughout the school
day. Please keep in mind that your child will not move their clip everyday. For them to move up on our chart, they must
truly go above and beyond in their behavior choices. I have attached the behavoir choices and an explination of our
chart.
Mrs. Muscat is our Title 1 math consultant! :) Along with me, she is here to help with your math questions
and needs. Her website is below if you'd like to check out many resources she has listed by grade level.
Her welcome letter is below as well! :)
Welcome to Think Central, a website where you can access your Math Expressions and Journeys textbooks, and fun interactive activities.
Go to the link below:
Click on your subject from the list on the left of the screen; then click on your
text. (Math Expressions Common Core - 3rd row, 3rd column; Journeys Common
Core - 1st row, 3rd column).

Use the drop down boxes to select your state, district, and school. You may want to select "Remember my organization."
Once you're in the system, you simply click on the Library to access your Student eBook. Note you can go to any page in your book, drop down the "Lesson Resources" button, click an item to open, such as "Homework 1.8" on the right. It will open, and you will have the option of printing.

​Other than your Math Expressions Student Activity Book, you can click on "MegaMath" or "iTools" as well. MegaMath provides fun, engaging math activities for students to improve and further their skills. iTools provides virtual manipulatives and modeling activities.

​In addition to your Journeys student e-book and leveled readers, there are writing handbook helps and Grammarsnap videos that lead students in writing.
/